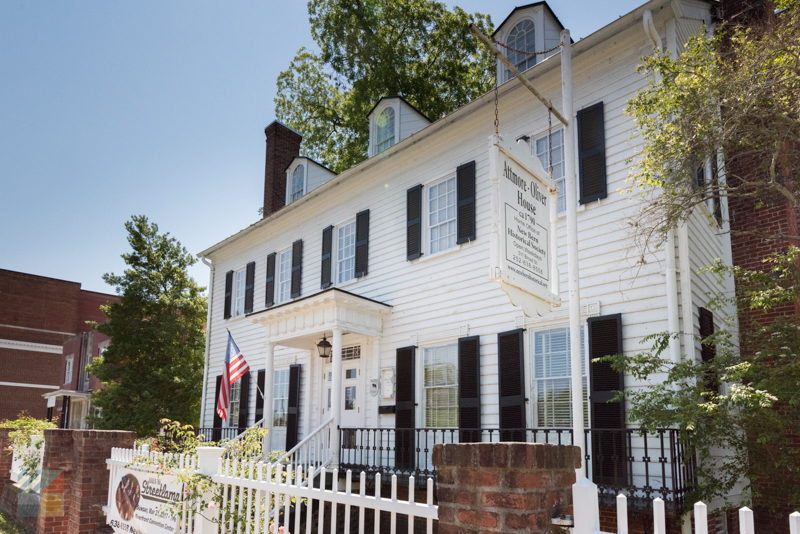 The Attmore-Oliver House is a unique destination on a historic Downtown New Bern walking tour, and is a stately 1790 home that has been transformed into a small museum, as well as the home base of the New Bern Historical Society administrative offices. Situated along the scenic Broad Street, the impressive home still garners admiration from history buffs, architecture and design fans, and any visitor who appreciates a little local culture.
The original home was constructed for a retired officer of the Continental Army, Samuel Chapman, but it was later sold to a local merchant in 1834 who gifted the home to his daughter and her husband, George Sitgreaves Attmore. The house was subsequently remodeled to include the fashionable Greek-Revival style, and would later be passed down through the family to Hannah Attmore and her husband, William Oliver – hence the enduring name the Attmore-Oliver House. Today, the lower level serves as a small museum, where visitors can enjoy a self-guided tour of the original dining room, sitting room, and parlor, and take a peek into life of the town's early residents. A fascinating little treasure in the historically rich downtown area, the Attmore-Oliver House will charm visitors of all tastes and interests.
Photos are not allowed inside the Attmore Oliver House.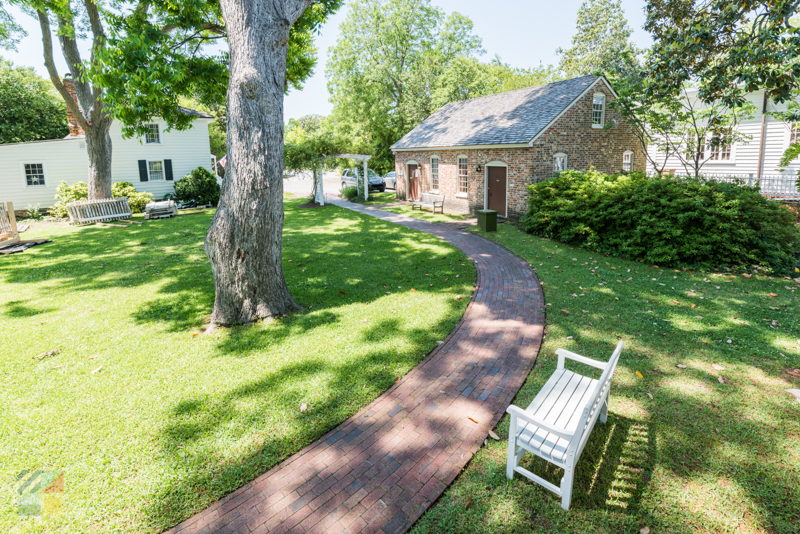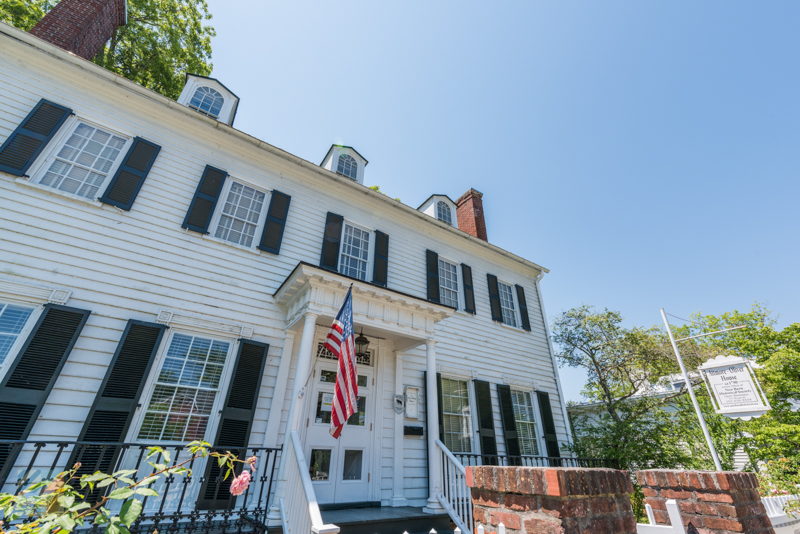 Is this your business? Update your listing by messaging us