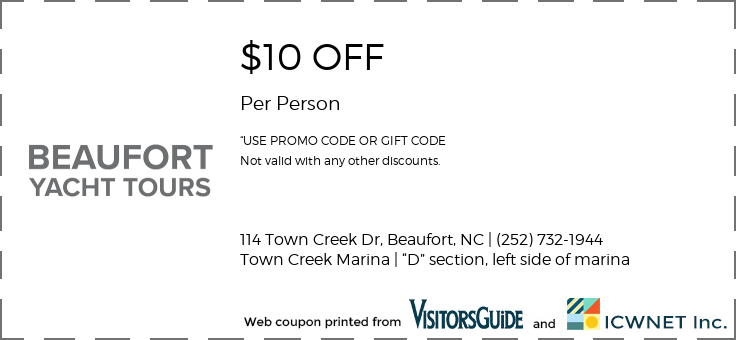 print
Welcome to the Most Elegant Harbor Cruises
Come join us for an elegant and relaxing tour around the pristine waters of Beaufort Inlet, Beaufort Harbor, and the Intracoastal Waterway. You won't be disappointed in any of our cruises.
Start your day with a relaxing Mimosa Tour – sip a complimentary beverage while we escort you past dolphin and wild horses. Our deck crew will inform you of all the local sights.
Or, if you're not a morning person – come out for lunch. Place your order, hop on board, and let us serve you and your family an elegant lunch. There's always the afternoon Tea cruise with trays of Hors D'oeuvres and gallons of personal attention.
Perhaps our signature cruise is the Dinner & Sunset tour. We serve up the most spectacular sunsets on the east coast – AND your dinner. Let our deck crew take all the hassle out of watching the sky go to full color.
And if one of those doesn't fit the bill for you, you can book the entire boat and create your own special event. Make a memory with a bridal party or family outing. Perhaps you want to impress your business associates.
You can book all of these and more directly on our website 24/7/365.